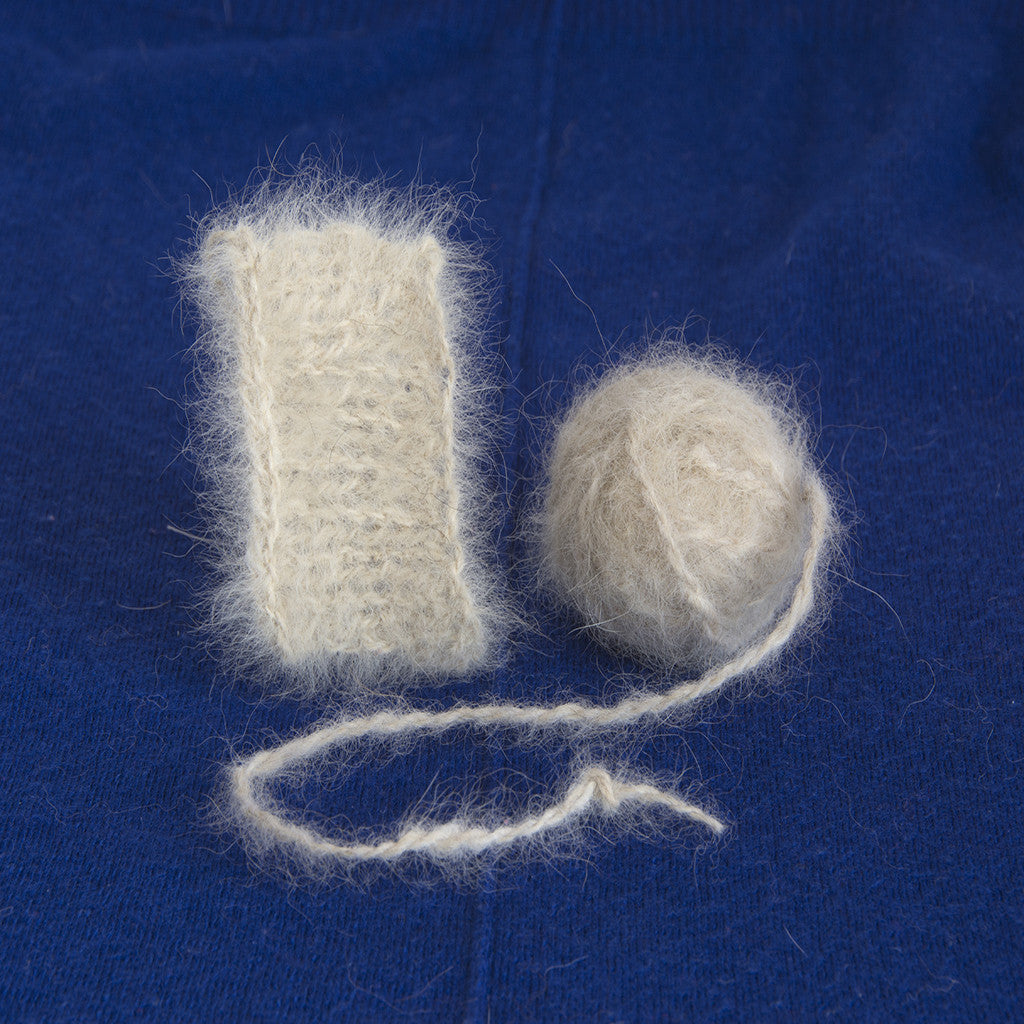 Hand-spun 100% pet hair yarn
Regular price $135.00 Sale
Knit or crochet a beautiful item using your pet's soft undercoat.
Affectionately termed 'chiengora', the finished pure pet hair yarn is very similar to angora rabbit yarn. If you have been saving a grocery bag or two of your pet's hair, mail it to Small Saints to have it spun into this luxurious and precious yarn.  A few gentle soaks in a mild dish detergent ensures that any odour is eliminated.
Cost is $45.00 per ounce for pure pet hair. Costs include carding, spinning and plying (2 ply), and finishing (a gently washing) in order to produce a sport-weight yarn.
Minimum order is 85 grams (3 ounces) for a pure pet hair order (about 1 large plastic grocery bag packed full).  Carefully weigh your pet hair quantity prior to ordering, and choose the order weight that reflects this.  Increment weights 14.5 grams (0.51 ounce) and above are to be rounded up for payment purposes.
Order online first, and include your order number with your shipped pet hair. Soiled and/or matted hair will require a payment of an additional $30/ounce prior to processing.  If you have any questions, please contact Small Saints for details. 
To ship your pet's hair to Small Saints, place it carefully into a paper bag, and then into a waterproof shipping package, trying not to compress the hair. Include your Small Saints order number in the package, add a little information about your pet, and ship to:
Small Saints
103 McDermid Drive, Prince George, BC, Canada, V2M 4T5 
The customer is responsible for the cost of shipping pet hair to Small Saints for processing.
Finished-product shipping is free in Canada.
Finished-product weight based shipping rates apply to other destinations, and these are calculated when you order.